Top 100 Serien Charts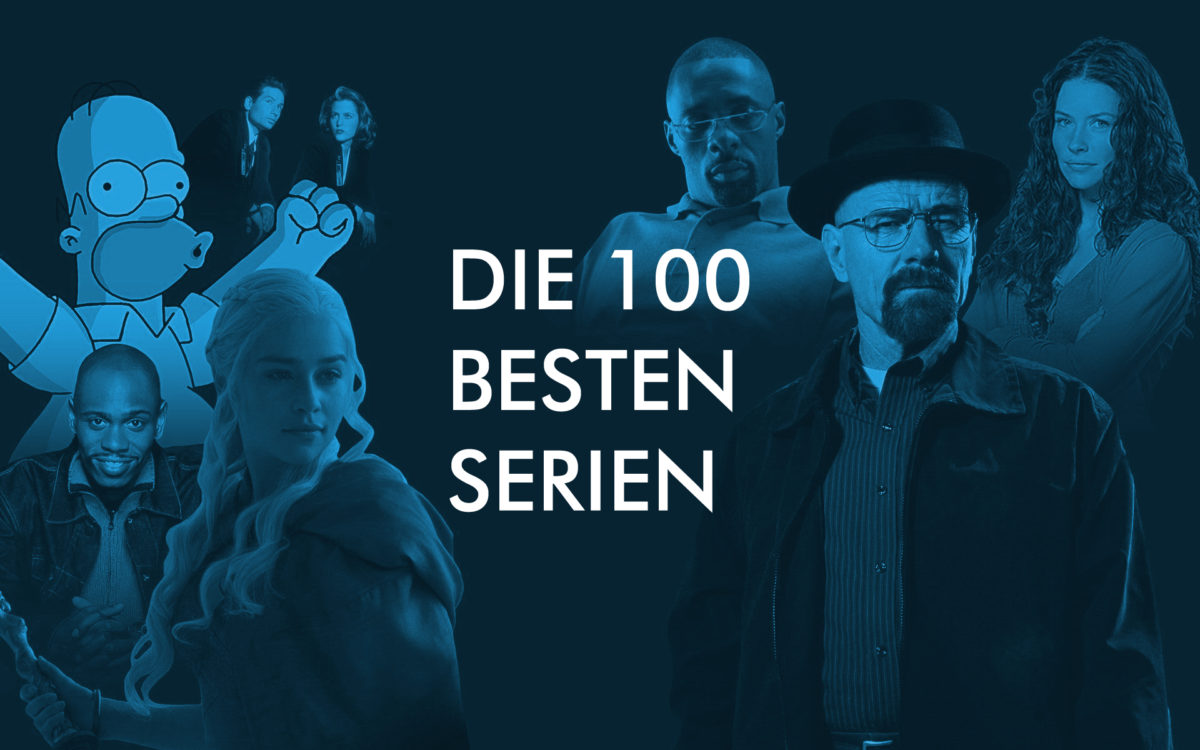 Seit weit über einem Jahrzehnt erleben wir nun schon ein Goldenes Zeitalter des Fernsehens, und es war absolut episch. Dramen wie Breaking Bad und The Wire haben uns in Atem gehalten. Scharfe und subversive Komödien wie Arrested Development und Parks and Recreation sind fantastisch anzusehen. Sogar das "Genre"-Fernsehen hat dank wunderschöner und lebendiger Shows wie Lost und Game of Thrones einen neuen Höhepunkt erreicht.
Vielleicht gibt es heute mehr großartiges Fernsehen als je zuvor, aber die Wahrheit ist, dass das Fernsehen schon immer eine fantastische Möglichkeit war, nachdenkliche, langsam ablaufende Charaktergeschichten zu erzählen oder ein eng umrissenes Geheimnis langsam aufzudecken. Shows aus den 90er Jahren wie The West Wing oder Akte X fühlen sich heute genauso unterhaltsam und relevant an wie bei ihrem Debüt.
Aber welche sind die Besten der Besten? Welche Serien sind derzeit so angesagt und makellos gemacht, dass sie sich abheben und Anerkennung verlangen? Die Fernsehsüchtigen von Serien.de strecken die Köpfe zusammen, um das herauszufinden. Dies sind die derzeit 100 besten Serien.
Unsere Kriterien:
Fragen, die das Gremium zu jeder Sendung untersuchte: Wie einflussreich ist sie? Hat die Serie eine kulturelle Bedeutung? Ist sie schön? Gut geschrieben und gespielt? Fühlt sie sich an wie ein Muss für das Fernsehen? Alles Faktoren für die Top 100 Serien Charts.
Platz 1-20
Luzifer ist eine Fernsehserie, die auf dem FOX-Netzwerk war, aber nach Luzifers Absage auf FOX von Netflix übernommen wurde. Sie basiert auf einer Comicserie Der Sandmann, die vom DC Comics Imprint Vertigo herausgegeben wurde. Die Serie wurde am 9. Mai 2015 aufgegriffen und soll 2016 im Fernsehen ausgestrahlt werden.